Hax 2.0, 2020-10-16 to 2020-10-18 is complete.
Donate if you enjoyed
If you enjoyed Hax 2.0, consider donating to Skullspace Winnipeg Inc.
Hax 2.0 Festival Archive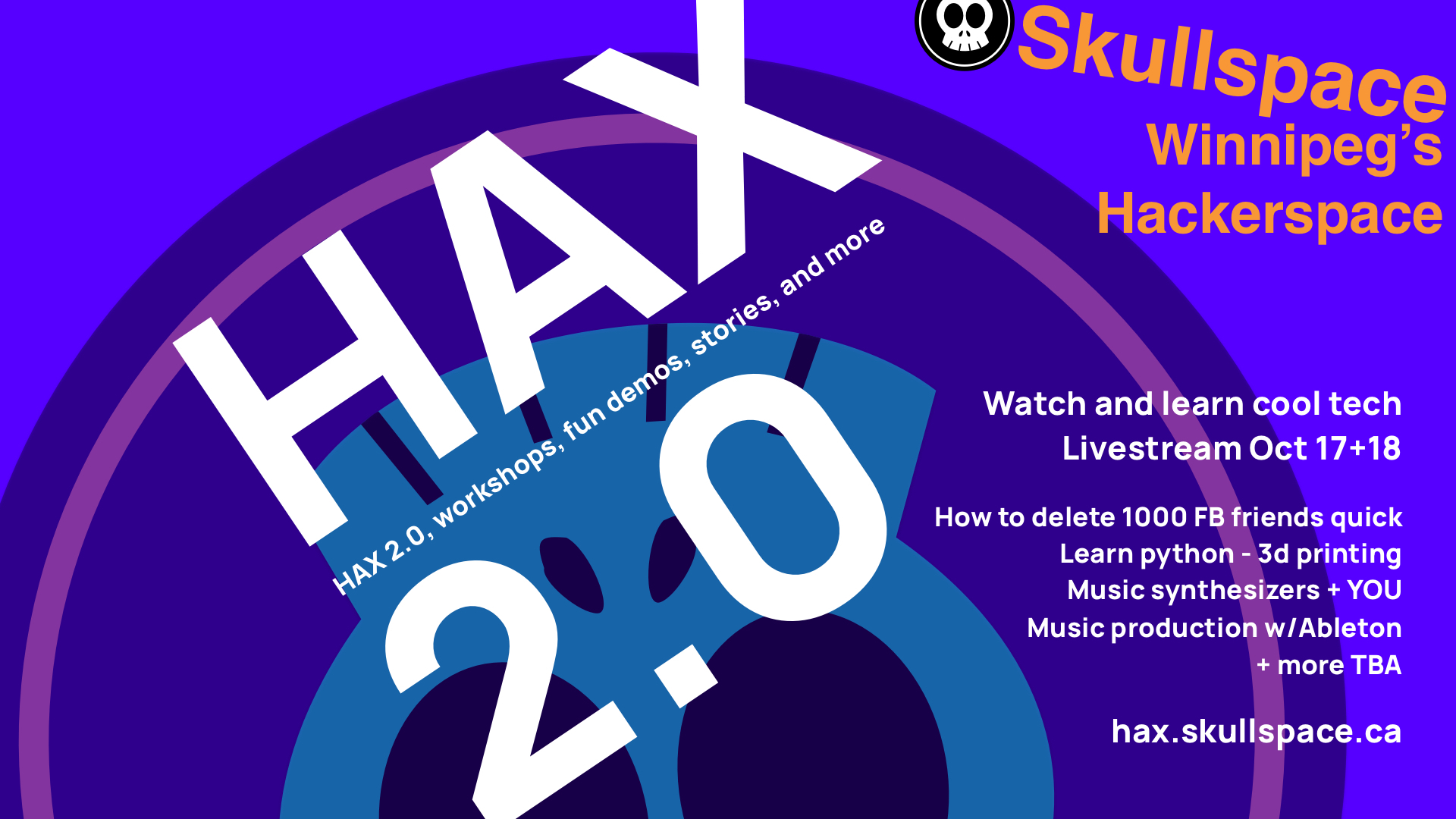 Saturday Night DJs
Our Twitch lineup at Hax, Oct 17, 2020 was
All via https://www.twitch.tv/skullspacewpg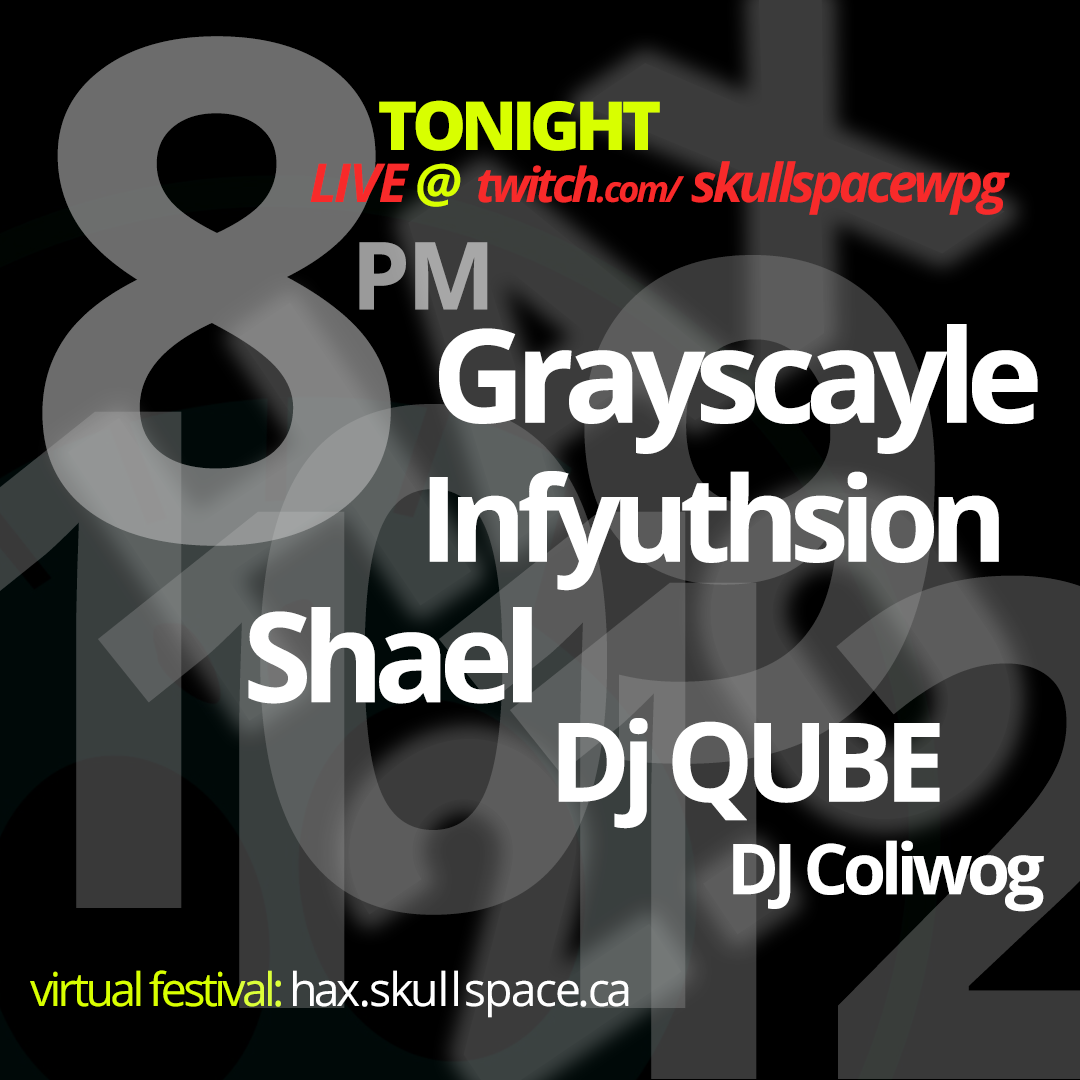 ---
Schedule
Friday October 16, 2020
7pm gather, 7:30pm start -- Double-feature movie night and live chat with Skullspace members. (requires a free account on Kast)
Saturday October 17, 2020
12:30pm -- Welcome remarks from the board of directors.
1pm -- How to delete 1000 facebook friends in an afternoon -- Sara Arenson.
2:30pm -- Testing Python with Pytest -- Alex Weber.
3:30pm -- How to 3d Print Cool Stuff In Winnipeg -- Hugh Campbell.
4:30pm -- Music production w/Ableton -- DJ QUBE
6:30pm -- Building a Better Rain Barrel Spigot -- Andrea Mantler
Saturday night performances
8pm -- DJ performances
8:00pm -- Grayscayle
09:00pm -- Shael
10:00pm -- Infyuthsion
11:00pm -- DJ QUBE
12:00am -- DJ Coliwog
Sunday October 18, 2020
12:00 -- Former Board Members Weigh In: How can a Hackerspace Thrive in a Pandemic? -- Ian Trump, Troy Denton, Robert Keizer -- a panel hosted by Edwin Amsler
1pm -- Winnipeg amateur radio / tech related stores -- Colin Stanners
2pm -- Modular Synthesizers & you -- Kyle Martin
3:00pm -- Retrocomputing and replica panels -- Adrian Stoness
3:30pm -- Online gaming meetup, Counter-Strike: Global Offensive, Steam edition, -- Aemilianus Kehler
6:30pm -- Skullspace, the state of virtualization and shared hosting infrastructure -- Mark Jenkins
---

This web site on GitHub.